NO INJURIES, LITTLE DAMAGE REPORTED IN INDIANA BOROUGH STRUCTURE FIRE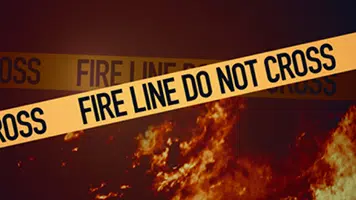 Multiple fire crews were called late Saturday morning to a fire at a student rental building in the Indiana Borough.
Indiana County 911 reported that the Indiana Fire Association, Citizens Ambulance, Indiana Borough Police and Indiana County RIG Team were dispatched at 11:50 a.m., with Clymer, Homer City and Creekside fire departments being called to help three minutes later for a duplex at 436 Water Street. Indiana Fire Association deputy chief Ron Moreau said a neighbor called the fire after seeing smoke and hearing the building's smoke detectors go off.
Moreau added that the building was not occupied at the time and the fire was in the kitchen. Crews remained on site to ensure the fire did not spread further. Moreau added that the reason the extra crews were called in was because it was hot and he didn't want anyone suffering from heat exhaustion or other heat-related illnesses.
An investigation into the origins of the fire is underway. To see video of the scene, click on the video player below.
.